Welcome! I'm so glad you stopped by.
Good job: you did it, you landed here! 
Do you have a question or two about your life, your self, your spirit?
Probably, you were attracted to my website because a clairvoyant reading with me can give you the information you're looking for. 
Now that you've found me...scroll down for my Ways to Get Answers. 
~~~~~~~~~~~~~~~~~~~~~~~~~~~~~~~~~~~~~~~~~~~~~~~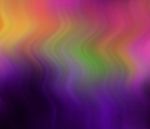 My experience includes hundreds of readings by phone and in person.
Since 1993, I've been providing readings, energy-healings, and coaching to people from many walks of life and many places.
Using clairvoyant insight and other intuitive abilities – and, at parties or on request, tarot cards – I help you access the answers that are right for you.
Every reading is a journey I take with you toward greater understanding of your individual truth. 
~~~~~~~~~~~~~~~~~~~~~~~~~~~~~~~~~~~~~~~~~~~~~~~

I look at the layers of your aura (your personal space or energy field) and your chakras (seven main energy centers), then home in on pictures in your energy field and the "movie" of your life as they illuminate your current state and your questions.
I read and interpret these, revealing the answers already there in your space, but perhaps hidden, immobilized, or invalidated by other energies you've taken on.  
These answers – your own truth – feel good to you, providing the relief and instant recognition of meeting a trusted friend or a young child you love. You are likely to emerge from the reading feeling clearer, more empowered, and more optimistic, knowing what steps to take next. 
~~~~~~~~~~~~~~~~~~~~~~~~~~~~~~~~~~~~~~~~~~~~~~~

Get on-target insights on specific questions, particular areas of your life, or your overall growth and well-being. 
Whatever your agenda, I take a look at and describe in detail what's going on in your personal space, what's working for you (flowing), and what is blocked. I then can help you move out energies that are keeping you stuck or that weigh you down, even subtly. Finally, I'll identify actions for you to take to move forward.
We can focus on one or more of these areas:
- Relationships
- Career
- Family
- Well-being
- Creativity
- Pets
- Crossroads and decisions
- How your past lives are influencing you now
- And almost any other topic
~~~~~~~~~~~~~~~~~~~~~~~~~~~~~~~~~~~~~~~~~~~~~~~~~~~~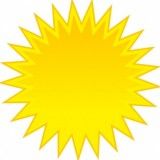 You can count on getting an energy-healing! Think of it as a psychic massage to your personal energy space. 
During most readings, with your permission, I do energy-healing work as I go – that is, moving out energy that doesn't feel good, isn't you, is outdated, is stuck, is old programming, is blocking your growth or next step. 
We all need help sometimes from a neutral, skilled outsider to release energy blocks. I'm very good at doing that. I check in with you during the healing work about you how feel, and I enjoy watching what unfolds next for you!
~~~~~~~~~~~~~~~~~~~~~~~~~~~~~~~~~~~~~~~~~~~~~~~~~~~~
I also can work with you during our consultation to teach basic intuitive tools.
These will help you get more in synch with yourself, release stress, replenish your body and spirit, feel safer and more certain, and create the outcomes you want. (Learning a couple of tools per reading is plenty!) We can arrange one or more phone readings, with follow-up activities.
~~~~~~~~~~~~~~~~~~~~~~~~~~~~~~~~~~~~~~~~~~~~~~~~~~~~
Ways to Get Answers: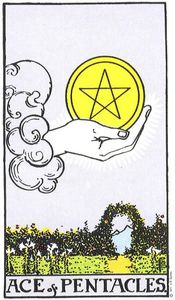 ~~~ One-hour reading:  In-depth look at two or three questions or areas of your life, including energy clearing. $140.   
~~~ 1/2-hour reading: One or two questions or areas of your life. If a one-hour reading is a satisfying full meal, a half-hour reading is a light lunch. Usually there's time for energy clearing too. $75. 
~~~ Refer someone: Refer someone who receives a reading and you get a 10% discount on your next reading.  
~~~ For returning clients: Pay for two readings ahead of time and get 15% off.
I accept payment via PayPal, Venmo, and CashApp. You can also send me a money order. 
~~~~~~~~~~~~~~~~~~~~~~~~~~~~~~~~~~~~~~~~~~~~~~~~~~~~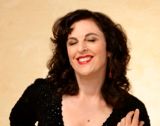 Thanks for your interest.
It's an honor to see and support your journey!
Go to http://lisabintuitive.com/contact/ to ask a question, request an appointment, or say hello.
Looking forward
(and enjoying the present with you),
Lisa B (Lisa Bernstein)   
For specials & delectable tidbits of info...

You're here because you're in a phase of growth and you're looking for some answers. 
   Take a deep breath and exhale – then pat yourself on the back. Really. If it makes you inwardly laugh a little, well, good – that means you've just raised your vibration.
My services do not replace medical care
   When I refer to "healing" as part of the services I provide, I mean energetic healing.
   This work, and the information I provide on this website and in readings, should in no case replace professional medical advice, diagnosis, or treatment. The information I offer is not intended to diagnose, treat, or cure medical conditions.
   Please consult your physician or other health-care provider about questions regarding your health and medical conditions. Do not disregard medical or professional advice, or delay seeking or receiving treatment, because of something you read on this website or hear from me during a reading.
"Imagination lays the track for the Reality Train to follow." -- Caroline Casey